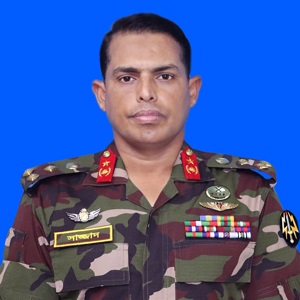 Morning Glory School & College (MGSC) is one of the reputed Army run academic institutions of Bangladesh which is maintaining a very high standard since it was established in 1999. Being an English Version educational institution, it is playing a vital role in promoting English Language keeping the national curricula in right position. It is indeed a matter of great honour and pride to get the opportunity to work for this institution. Though it is located in Savar Cantonment area, a good number of students come to this institution from different parts of Dhaka city.
MGSC has a beautiful campus with well decorated and digitalized classrooms. It also has a large library and all sorts of lab facilities. Students can show their hidden talent through extra-curricular activities being the member of different clubs like science club, cultural club, language club, debating club, ICT club, etc. The charming green playground allows students to enjoy outdoor sports. MGSC has taken every possible effort and organized itself as a premiere institution taking the concept of Digital Bangladesh and now marching forward to achieve a higher standard following the concept of Smart Bangladesh as envisioned by the Honourable Prime Minister.
Every year, a number of students are not only getting A+ grades in the SSC and HSC examinations but also displaying high standard as they are entering into their professional life. In pursuance of higher education, a good number of students every year get admitted in reputed university, including medical college and engineering university.
I would like to thank the present Principal Lt Col Abu Naser Talukder, psc for taking the initiative to turn this institution as a Centre of Excellence. As chairman of this institution, I will continue providing my support in every possible way for MGSC. Best wishes for the loving students; thanks to the teachers, staffs, guardians and well wishers of the institution. May Allah help us all.